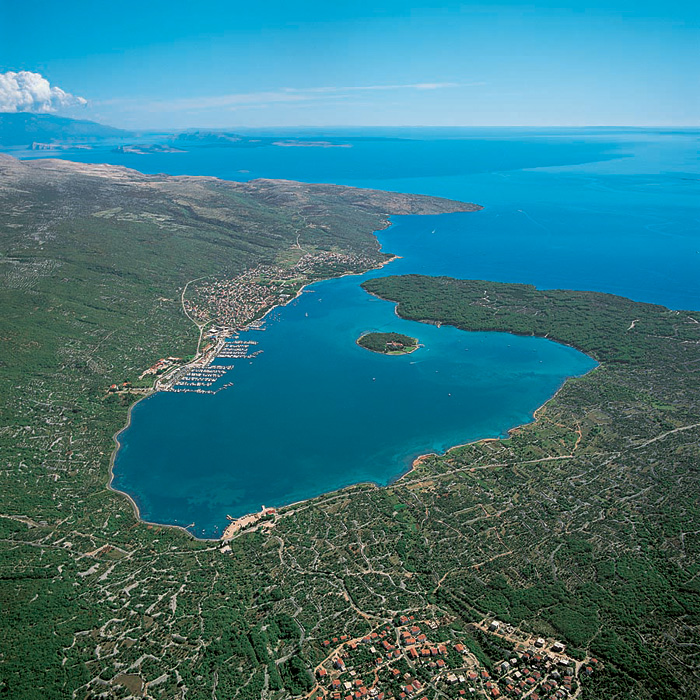 PLAVNIK d.o.o. is a passenger transport company based in Punat, a tourist resort situated in the well-protected bay in the south of the island of Krk. Punat is the largest nautical centre of the Northern Adriatic thanks to its marina with more than a thousand vessels.
In the mildness of the Mediterranean, along the stony coast, people have always grown century-old olive trees which provide a high-quality olive oil. The fascinating transparent blue sea is rich with flora and fauna.
The Punat bay is proud of its pearl of cultural and natural heritage, the islet of Košljun with the Franciscan monastery dating from the 15th century, one of the largest museum centres of Croatia.
When you leave the bay, towards the south, you can enjoy beautiful pebbly beaches, accessible only by sea, which offer a unique experience of intact nature. The islands of Košljun, Plavnik, Cres, Rab and Goli are the destinations of our daily tours. However, there is always a possibility of all-day boat rental. You can find our ships "katamaran TIM DVA" and "pasara TONI" at their permanent berth in the port of Punat throughout the year.
The ship captain Anton Karabaić, an experienced naval officer with more than 20 years of sailing experience, and his crew wish you a hearty welcome to our sea!